Antea Group
 In this workshop you will learn about the projects of Antea Group and you yourself will work on a case: the SBIR circular overpass. In this case two existing overpassses have to be replaced by one "new" cirular overpass. The challenge: try to reuse as many parts and materials as possible in your new design in a way that ensures high quality.  
During the case you will encounter many diverse interests that you must integrate into the design. Things you can run into are: how long will this part still be usable? How does it fit within my design? In what way am I working sustainably? And is it all affordable? 
We will also share our lessons learnt from the case with you.   
Arcadis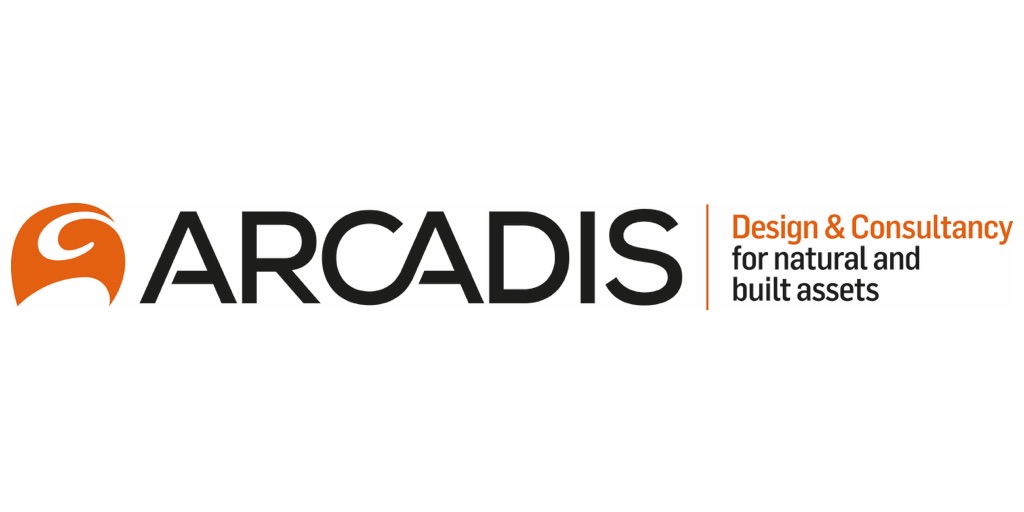 As a result of climate change, green monuments within the Netherlands are facing increasing drought. To counter this, the minister of Education, Culture and Science gave local governments and societal organisations the means to improve the water level on green heritage sites. One of her recommendations concerned the area of Baakse Beek in the Achterhoek, where many beautiful estates are suffering from drought. By now, water board Rijn en IJssel and the province of Gelderland are collaborating with the estate owners to improve the local water management. They do this by retaining the water in the soil for longer periods of time, causing high quality seepage water to gain more influence. Arcadis contributes to this challenging pilot project with a project manager, a landscape architect and several other specialists. The workshop of Arcadis dives deeper into this topic, and we will present a challenging problem to you! 
AT Osborne
In large cities and densely populated areas, the focus is shifting towards the improvement of the (light)rail sector to provide an alternative for the use of cars. Metrolines and tramlines can provide an alternative for the first- or last part of the daily journey of a lot of commuters. Therefore, a lot of projects are executed over the last decades, such as the the addition of tramlines (Uithoflijn Utrecht, Amstelveenlijn, Uithoornlijn) and new metrolines (Randstadrail, Noord/Zuidlijn and Hoekselijn). AT Osborne has contributed to most of these projects, not rarely in key positions. During the case you will learn what's like to be the connection between the delivery organization and client. You will be working on a fictional new tramline. The manager responsible for the project control ('projectbeheersing') perceives signals from the team about some issues. You will dive into these issues and facilitate decision making by the project client. 
Dutch Boosting Group
Sustainability is an important goal on civil projects nowadays. But implementing it can be quite a challenge. The high level of complexity shows in tenders, in which clients share imposive, but also vague, ambitions in terms of sustainability. Contractors are forced to fulfil these criteria. They'll often commit themselves to the project, without knowing what is asked, and end up risking spending huge amounts of money to deliver a result which, in the end, doesn't fit expectations. What a waste! 
In this workshop we are working on a fictional project. In this case, you'll step into the shoes of the contractor. Your client has high ambitions in terms of sustainability, but is struggling to define its expectations toward the contractor.  You're determined to translate the clients' expectations into usefull requirements. With a little help from us, and by following some of the guidelines of Systems Engineering, we make sure you're fully in-control during this essential project-stage. 
Rijkswaterstaat
Due to the pandemic, the topic of distributing goods has gained more attention from the news. Especially, the efficiency of transporting goods from ships to other modes of transportation or transshipment has become more important. Therefore, more focus is put on the construction and use of smaller (inland) ports for the purpose of distribution. 
In this workshop you will work on describing a plan of approach for the process of designing a small inland harbor along a tidal river. In addition, you will look into the additional infrastructure for truck transport. You will investigate the stakeholders involved, the risks and the type of construction that is practical for inland shipping. In addition, we ask you to think of innovative solutions that could be used to solve the problems arising for this type of project.  
Sweco
Clients are working with alternative ways of designing new roads.  Approaching design from an integrated approach, adding value to the environment and including the environment are no longer optional these days, but required. But how do you approach this? How do you go from a blank paper based on few starting points to a well-considered choice for one variant? So that after years of preparations you do not run into lawsuits and have to go back to the drawing board.   
 At Sweco, we have been working for three years on the Vloedbelt connection where we deal with this challenge. The key issue in this project is to build a connection between the A35 and the N-roads between Borne/Almelo and northern Twente. No route has been outlined yet, but there are several challenges from the area, the environment and the technology that you have to take into account.  
 During the workshop you will be given the task of making a plan to arrive at the best design from five variants. It is up to you to take into account the various integral themes, quality, consideration frameworks, techniques and costs of the project. Something for everyone, because from the process and the traffic and water systems there are plenty of considerations to be made. 
Witteveen en Bos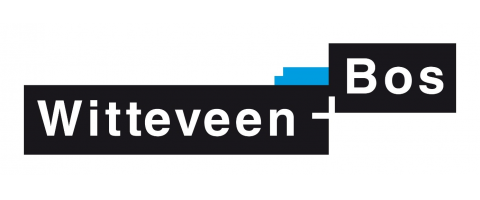 Witteveen+Bos works with multidisciplinary teams on the realization of the Oosterweel connection in Antwerp, Belgium. The Oosterweel connection is not only about completing the Antwerp ring road and improving traffic and accessibility in the city, but also it is aimed at creating "the breathing space" that the city needs. Working in such a complex urban environment requires innovative approaches and experimental solutions (e.g. implementing Systems Engineering and BIM) to deliver designs with a focus on, among others, more quality of life, a strong economy, improved (geo)hydrology and climate adaptation. 
In this workshop you will work on different civil engineering challenges around the Oosterweel connection and come up with a coarse design. Will you manage to keep all stakeholders satisfied while also actually realizing the Oosterweel connection? 
Van Gelder
Van Gelder is a multidisciplinary contractor. With more than 100 years of experience we have learned a lot of lessons. However to move forward as a contractor you first need new projects. To get a large infrastructure project you will need to win a tender. For selecting the best contractor often the BPKV method is used. BPKV stands for Beste Prijs-Kwaliteitverhouding, translated Best Price Quality Ratio. The contractors need to write a plan to describe their qualities (past performance/lessons learnt) and their ambitions (innovation). By writing a good plan, we can distinguish ourselves from other contractors and prove to be the best for the job. 
During our workshop you will get to know the ins and outs of a BPKV tender. What will be the best ratio between quality and price? Find with your group the most cost effective solution, but don't forget to invest in sustainable or innovative solutions which will increase the quality.