Identification Committee
The identification committee will give their personal view on the theme of this year's symposium.
Dr. Ir. D.M.C. Augustijn – Program director Civil Engeneering department
The title of this year's symposium is an exciting one. It suggests that we are taken on a journey to new horizons. It almost feels like going on vacation. What will be the destination, what will it look like, what shall we do? All questions that stimulate your imagination. The road to the future is indeed an exciting journey, but we should not take it lightly. We face major societal challenges that require action now to be prepared for the future. Climate change, energy transition, urbanization, mobility, loss of biodiversity, scarcity of raw materials are important themes that will shape the modern civil engineering practice. How can we make our infrastructure more sustainable and resilient? These challenges require both technical solutions and social adaptations. Attention to both engineering and management in the Civil Engineering programme in Twente is preparing the current generation of students for this task, because you are the ones who will design and build the future. I am convinced that this ConcepT symposium will guide you through some inspiring cases and ideas that help you pave the road to the future. Enjoy the journey.
Dr. Ir. M. Delcour – The Royal Institute of Engineers (KIVI)
The Royal Institute of Engineers, KIVI in Dutch, was established 175 years ago and covers all kinds of engineering disciplines of today. From IT, mechanical and electrical engineering to aerospace, chemical and process engineering; clustered into 52 departments.
The civil engineering department of KIVI has been active since the establishment of our institute and predominant throughout all these years. During KIVI's first decades, the industrial revolution, civil engineers took the lead and formed the majority of our Royal Institute. It was during this period that they started building the infrastructure of Holland we still see today: the railways, sea defences, creating new land, polders, roads, ports, and so on. There is a saying that goes: God created the world, but the Dutch created their own country. This was only possible thanks to these Dutch civil engineers; ground-breaking heroes, if I may add.
Nowadays everyone is focussing on the corona crisis, but that, fortunately, will be mitigated and resolved soon by bio-medical engineers. The real crises, will be the economic, climate and for sure the biodiversity crises, afterwards. Although the economic crisis will be manageable by financial experts, the real crises, of climate and biodiversity, must be resolved by our engineers. Renewable energy, energy transition, new energy infra structures, smart cities, circular- and biobased solutions are the magic words in these challenges; these are the engineering challenges of this decade.
The Royal Institute of Engineers stands for this required transition and enhances, develops, supports, expedites and creates solutions for the revival of our earth, back, to be a place to be proud of (again). Without engineers, the journey towards the future will be a long, long way.
I am looking forward to embrace the new young and bright generation, to be the engineering guide for the future and become part of our society.
For more, check: www.kivi.nl
Dr. Ir. T. Veldkamp – Rector Magnificus University of Twente
Civil engineers can, in my opinion, play a very important role in meeting the Sustainable Development Goals (SDG's), defined by the United Nations. These are 17 areas in which the world should reach more sustainable and fair solutions, aiming at future generations. One of them, related to civil engineering, is 'Industry, Innovation and Infrastructure', another is 'Sustainable Cities and Communities'. And there are certainly more areas in which civil engineers are involved. They think about new circular building approaches, about making cities better places to live in, about approaches for smart maintenance of infrastructural works. The changes that are required for this, are starting to happen right now, and it is a hopeful development that the civil sector takes its responsibility. What I find even more hopeful, is that the next generation of civil engineers is already working at a sustainable future as well. Already as students, they recognize that it is about their future and that of generations to come. What could be a better illustration of this involvement than the theme of this year's theme of the ConcepT symposium? I wish you all an inspiring day, with lots of new ideas for a sustainable future.
Expert Panel
During the symposium, an expert panel will be present. Their role is to ensure that knowledge and expertise from Twente is applied and associated with the symposium.
Dr. Ir. B. W. Borsje
Associate professor
Water
---
                          O. A. L. Eikenbroek MSC
                          Researcher
                          Traffic
---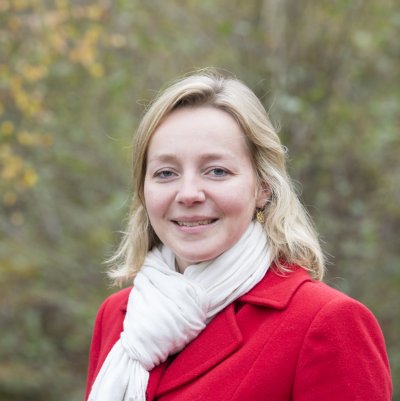 Dr. Ir. J. Vinke – De Kruif
             Assistant proffessor
             Construction
---
                         Dr. A.R.W. Baker – Friesen
                         Coördinator Green Hub
                         Construction
---
For Identification Committee, see the top of this page.